Title: The South China Sea Arbitration A Chinese Perspective
Author: Edited by Stefan Talmon and Bing Bing Jia
Imprint: 2014 Hart Publishing, Oxford and Portland, Oregon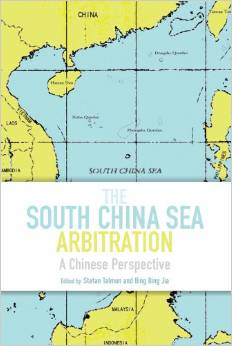 Buy from Amazon:The South China Sea Arbitration A Chinese Perspective
Contents:
Preface
Abbreviations
Contributors
Table of Cases
Table of Treaties
Table of National Instruments
1. Introduction
2. The South China Sea Arbitration: Is There a Case to Answer?
3. Issues of Jurisdiction in Cases of Default of Appearance
4. The Issue of Admissibility in Inter-State Arbitration
5. Jurisprudential Tenability of the Philippines v China Arbitration on South China Sea Disputes?
6. Annexes
Bibliography
Index